PROJEKT:KULTUR
CULTURAL WORK AT SCHOOLS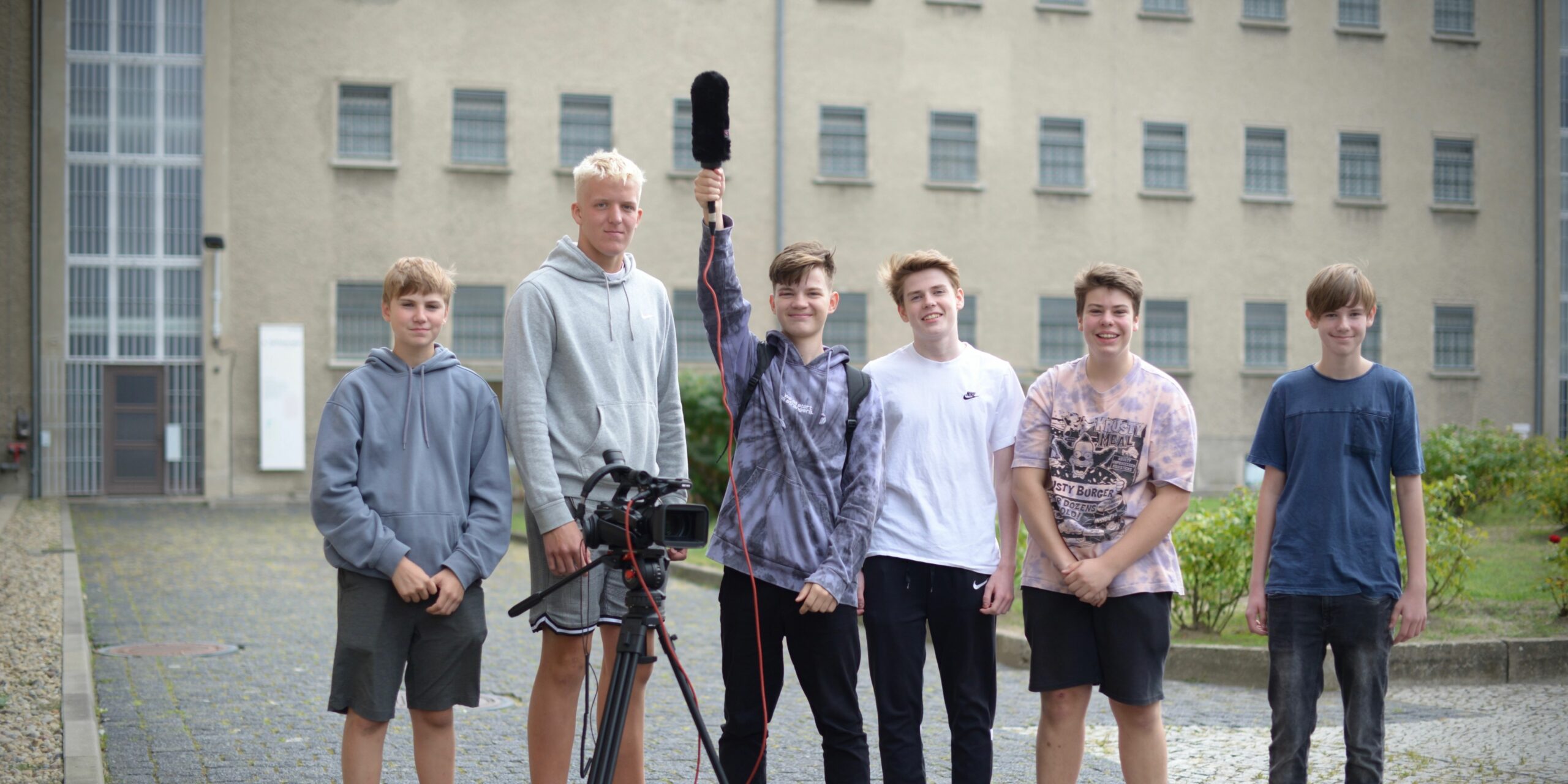 We want to give 'teaching' a new face. In our eyes, teaching and learning aren't just about memorizing and repeating known information. We view learning as forming, implementing and evaluating a process whose outcome is not predetermined. The people involved shape a project during its lifetime, change it and adapt it, all while aiming for a presentable product.

Ulrike Kegler, member of the board of trustees and initiator of Projekt:Kultur
Project description:
For the programme Projekt:Kultur, all types of lower secondary schools can apply to the NEUMAYER STIFTUNG for a time-limited project in the fields of theatre, art, handicrafts, dance or cooking. The concept of culture is intentionally broad. The project is accompanied and carried out by external experts who are selected independently by the schools. Cooperation with the teachers during the entire process is an essential prerequisite. The project involves all students of a grade level and takes place for a limited period of at least two weeks – in the place of regular lessons.
Project goals:
Children and youth between the ages of 12 and 16 are going through a phase of life in which many changes take place every day and at the same time life determining decisions are being made. The theoretically shaped and often one-dimensional classes at secondary schools usually do not have the potential to meet the needs of children and young people in this crucial phase of their lives. They need new impulses that go beyond learning for exams and promote community experiences and a sense of belonging. Often it is cultural experiences and engagement in creative processes that create new spaces of experience, thus opening up the possibility to enjoy self-expression and self-efficacy on the path to acquiring a new self-image and eventually redefining personal success. External experts, who are brought into the school for a limited period of time, play an essential role in the project concept. They embody other areas of life and expand the school's one-dimensional laboratory perspective. Guided by people from different professional fields and cultural backgrounds, students develop expertise, shape processes from start to finish and collectively experience the essential interplay of effort (process) and success (product).
Projects have become a highly relevant form of work in the modern professional world. People with different skills collaborate across disciplines according to a plan to achieve a common goal and product. This basic competence must be learned and implemented in schools today.

Barbara Riekmann, member of the Club of Rome Schools and initiator of Projekt:Kultur
When does the application period start?
School classes can apply for Projekt:Kultur for the school year 2023/24 from February 15, 2023.
Where does Projekt:Kultur take place?
At selected schools of all types in the DACH region (German speaking countries).
Who is the project aimed at?
The NEUMAYER STIFTUNG supports a total of thirty schools of all types within the context of Projekt:Kultur. Schools from Germany, Austria and Switzerland can apply for Projekt:Kultur. The projects are aimed at students in grades 7 to 10 and are led by the school administration as the project board in conjunction with an assigned teacher who is responsible for the project. In addition, the project is supported by external experts. The requirements are the participation of as many students as possible from one grade level (lower secondary school, 7th to 10th grade) and the project must be carried out by external experts. An open and experimental attitude as well as a binding participation of all project participants are required.
Who selects the projects?
The selection committee of the NEUMAYER STIFTUNG chooses a total of up to thirty schools for funding. 
Aim of the funding:
Starting in the school year 2023/24, the NEUMAYER STIFTUNG will support thirty cultural projects per school year.
Type of funding:
The NEUMAYER STIFTUNG supports cultural projects at the chosen schools with up to 10,000.00 € per school. The framework of the project participation includes a kick-off workshop and a final workshop. At the beginning of the school year, the participating schools present their respective projects, exchange suggestions and then refine project ideas. The conclusion of the project takes place with a one-day workshop in October, where results are presented and experiences are shared. 
Duration of funding:
once per school year 
2 Questions for … the initiators of Projekt:Kultur, Ulrike Kegler and Barbara Riekmann
What does your project stand for?
Ulrike Kegler: "Project-based learning is still a relatively uncommon approach in the realm of teaching methodology in schools. However, young people seek opportunities to engage with relevant, real-world problems and effect meaningful change. Experts will contribute to bringing this type of relevance into schools as part of our project. They are skilled at taking on "serious" projects, an area where schools often fall short, as the practice environment can feel artificial and disconnected from the real world, especially when it comes to collaborative performance."
What do you want to achieve with your project?
Barbara Riekmann: "In many cases, the special challenges faced during the Corona pandemic have led to all creative and inspiring tasks being pushed into the background in order for schools to continue operating under the challenging conditions. Potentials and opportunities of a hybrid education system, besides all the difficulties it brought forth, may have been overlooked."