NEUMAYER HÄUSER
The lack of affordable housing has been a problem for people at the centre of society for a long time. In Hausach, NEUMAYER STIFTUNG is responding to this shortage by building a collective housing model, NEUMAYER HÄUSER.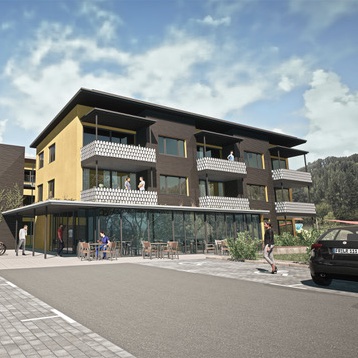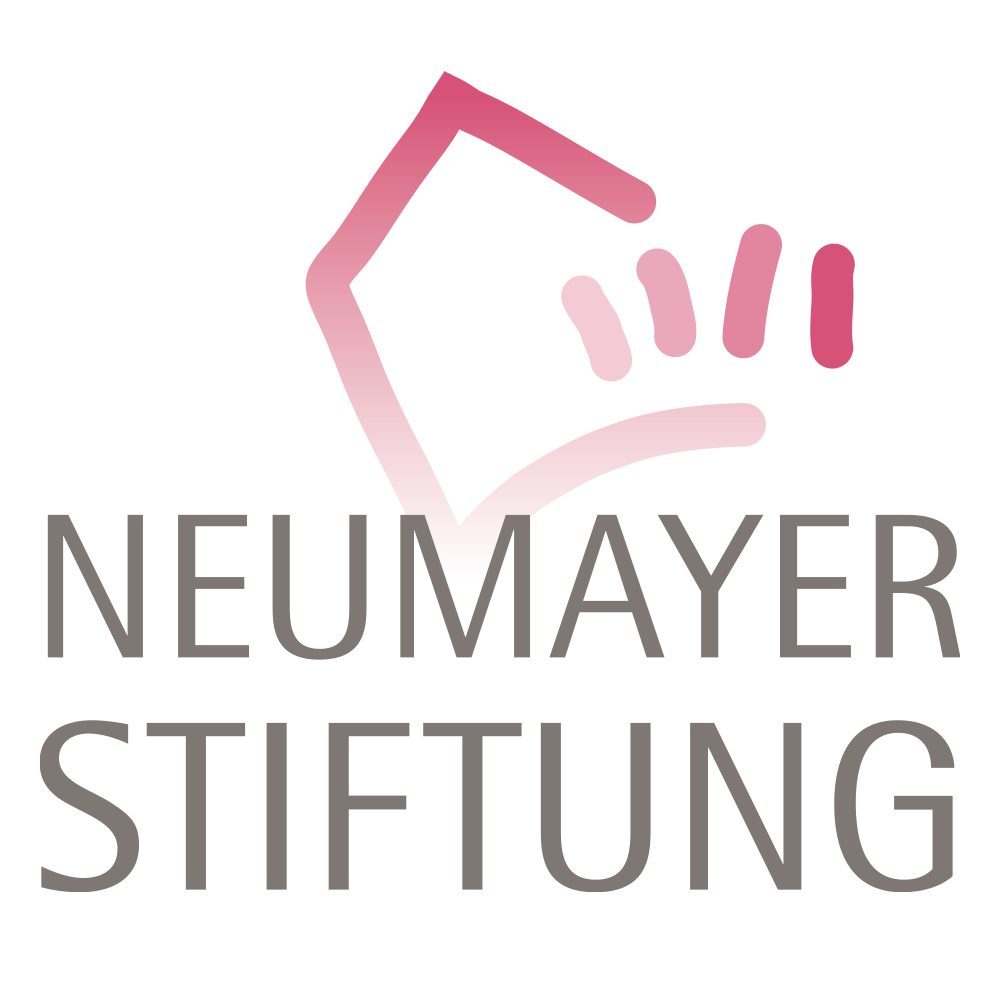 The need
NEUMAYER HÄUSER is a response to one of the most pressing social issues of our time. The shortage of affordable housing is a major contributor to the growing risk of poverty among families, single parents and older people. Even average earners often struggle to find affordable housing. Hardest hit by the housing crisis are people who have no chance of obtaining housing at market conditions, because of a poor credit rating, physical or mental illness, rent arrears or some other difficult situation.
There has already been some response to this gap in supply in urban areas. This shortage is well-known in rural areas, but it tends to be less apparent and solutions are slow in many places.
NEUMAYER HÄUSER is a response to a highly topical and currently much-discussed issue. Together, we want to take on the challenge of shaping community life for the future and creating affordable living space and offerings that are designed to meet the needs of the local society.

Astrid Schimmelpenninck, Director of Projects

The concept
NEUMAYER HÄUSER will create affordable living space in 19 residential units (from one to five-room apartments) in Hausach for people in this difficult situation, thereby creating a community space that is intended to serve as a model and inspiration for the collective response to one of the most topical social issues.
The project should be seen as a preventive offering and as transitional assistance: It intends to actively prevent further social decline of at-risk people. The project should also act as a model for rural areas.
NEUMAYER STIFTUNG's collective housing model is a sign of the foundation's close ties with its home – and equally, in the most literal sense, an important building block for housebuilding in our community. NEUMAYER HÄUSER will fill a gap in demand for affordable housing.

Wolfgang Hermann, Mayor of the Town of Hausach

The target group
In line with the vision of NEUMAYER STIFTUNG, the NEUMAYER HÄUSER collective housing model is aimed at single persons, couples and families who don't have sufficient financial means to afford or keep suitable housing at market conditions. These are working people who receive little or no support from the state, but who are constantly under threat of further social decline and therefore known to voluntary organisations. They are not dependent on the state aid system (yet) but there is a real risk of them falling into this dependency.
The aim of the project
The accommodation in NEUMAYER HÄUSER is intended to provide a stabilisation phase with the objective that, in up to five years' time, the residents will be in a position to independently find and keep accommodation at market conditions, and therefore move out of NEUMAYER HÄUSER so that new residents can have the same opportunity.
Socio-educational support in individual cases, as well as general advisory services are essential components of NEUMAYER HÄUSER.
Project development
In spring 2019, the town of Hausach sold a suitable building plot of around 2,500 m² on Inselstraße, Badenwerkareal, to NEUMAYER STIFTUNG.
NEUMAYER STIFTUNG requested expressions of interest in summer 2019, to find an experienced operator. The potential operators competed by submitting an overall concept for use.
In November 2019, the Diakonie [the social welfare organisation of Germany's Protestant churches] of Ortenau was awarded the contract for further development of the concept.
We were convinced by the complex concept that is fully aligned to Hausach and its needs in every area, but also by the wealth of experience of the Diakonie Ortenau in the region, as well as the team who will work with us to develop NEUMAYER HÄUSER. We are right at the very beginning of this enormous task and we are looking forward to now being able to make a concrete start together with all those involved.

Astrid Schimmelpenninck, Director of Projects

At the end of May 2020, the sale of the land of the former Badenwerk site in Hausach between the town and the NEUMAYER STIFTUNG was completed – this was the official starting signal for the construction of the collective housing model.
In December 2020 the architect Benjamin Schmider from Hausach was commissioned with the planning and construction of NEUMAYER HÄUSER.
NEUMAYER HÄUSER should be ready for occupation in 2023 and will be managed by Diakonie Ortenau as welfare officer. NEUMAYER STIFTUNG will be represented by an office in NEUMAYER HÄUSER.