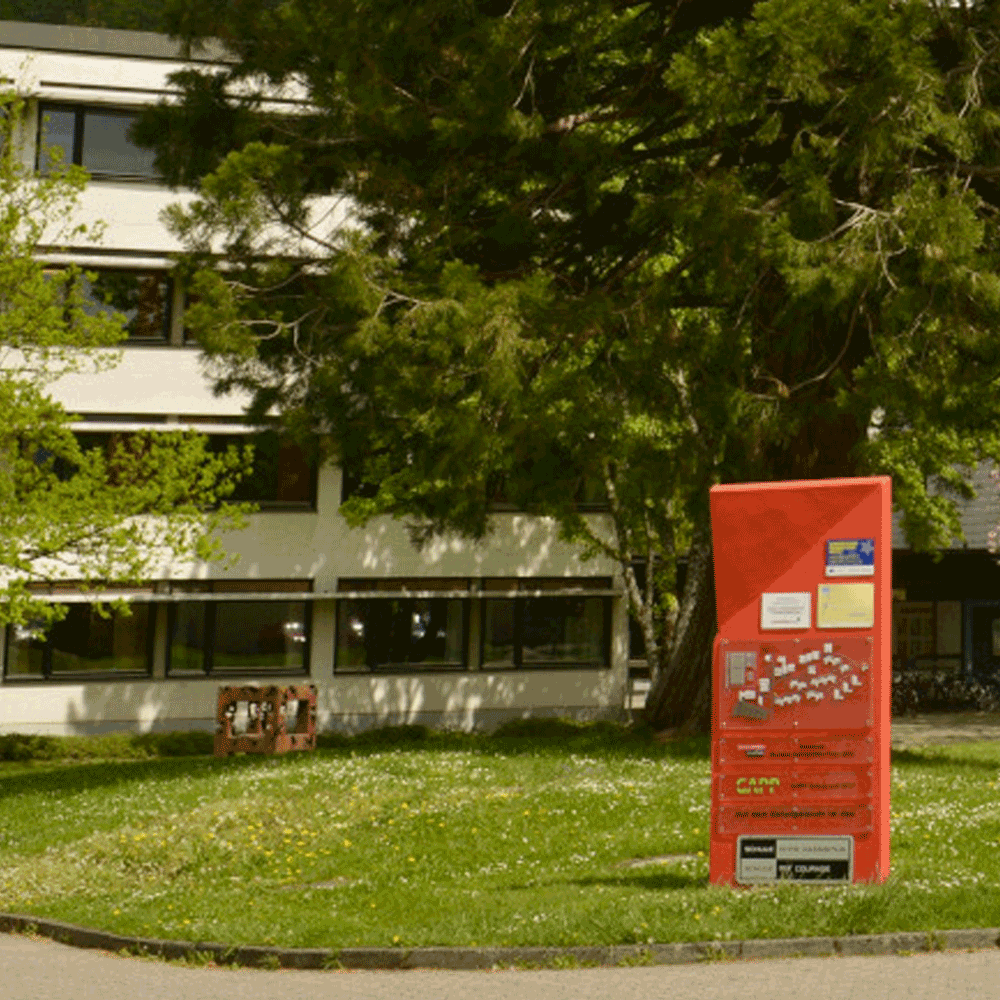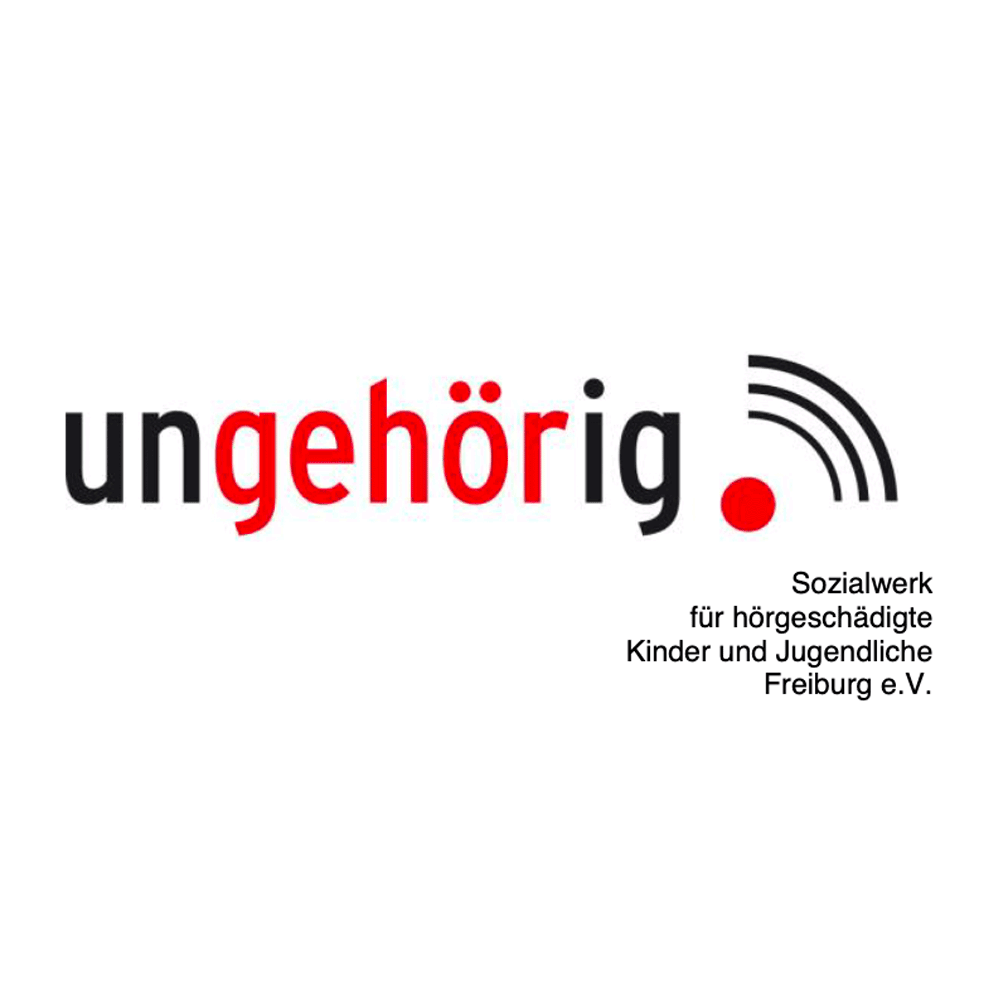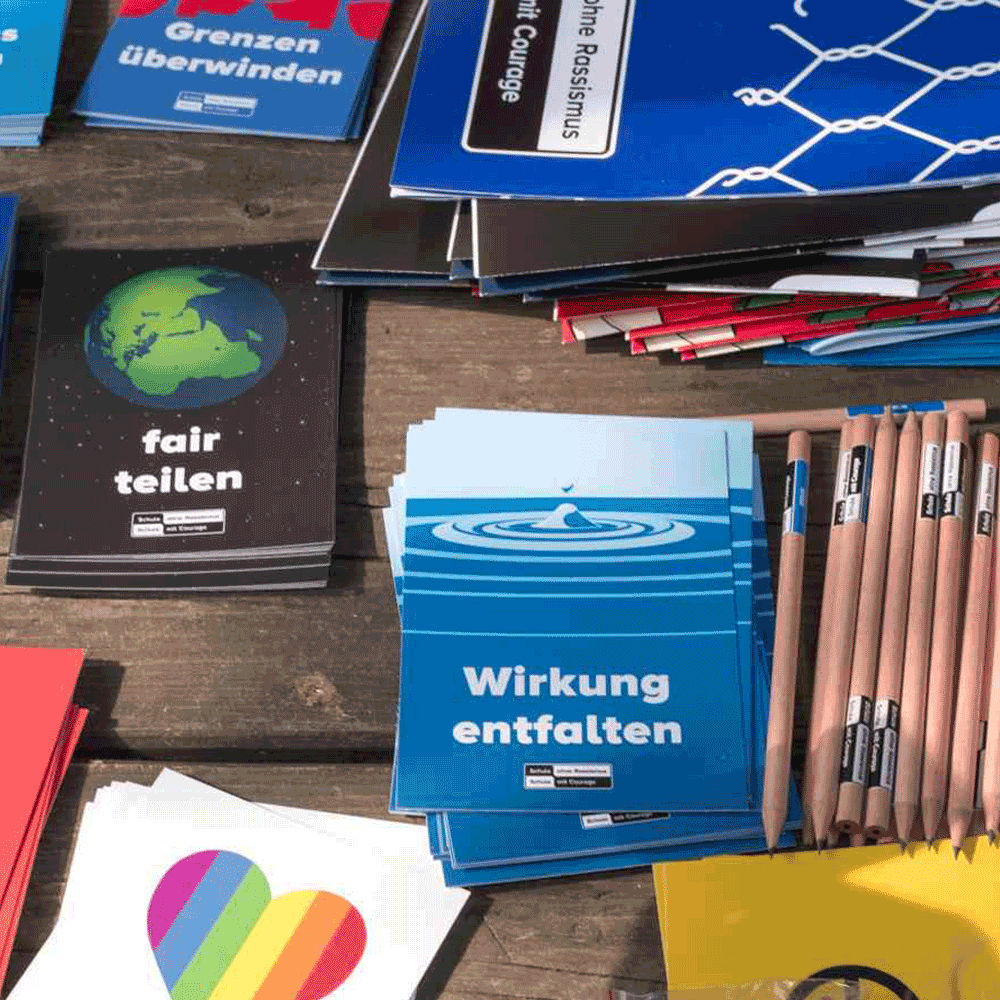 Project initiator:
Ungehörig. Sozialwerk für hörgeschädigte Kinder und Jugendliche Freiburg e. V.
"Ungehörig" is the support association of the BBZ Stegen – a supra-regional special needs education and counselling centre specialising in the special needs area of "hearing".
The support association is committed to children and young people with a hearing impairment and supports them – regardless of whether the children and young people attend the BBZ Stegen or are looked after by the school's special education service and attend general schools.
Project description:
Since March 2016, BBZ Stegen has been a member of the network "School without Racism – School with Courage" and, as a so-called "Courage School", organises annual action days with workshops on the topics of discrimination, civil courage, democracy, diversity and variety.
"School without Racism – School with Courage" (www.schule-ohne-rassismus.org) is the largest school network in Germany – over 3,000 schools actively participate. Teachers and pupils of the "Courage Schools" commit themselves to the commitment against any form of discrimination against people on the basis of faith, skin colour, origin, gender and sexual orientation.
School without Racism – School with Courage
Project aims:
Everyday school life should change in such a way that it is characterised by a climate of mutual respect and recognition of individual characteristics – combined with a common search for binding norms.
Project location:
Stegen, Baden-Württemberg
Project start:
March 2020
Project target group(s):
Pupils of the Stegen Education Centre
Aim of the funding:
Implementation of the action days to shape everyday school life at BBZ Stegen towards respect and the recognition of individual idiosyncrasies and peaceful conflict management strategies.
Type of funding:
Financing of speakers and external sign language interpreters for the action days so that deaf or severely hearing impaired children and young people can fully participate.
Duration of funding:
March 2020 – approximately 2023
Contact details of the project initiator:
Ungehörig. Sozialwerk für hörgeschädigte Kinder und Jugendliche Freiburg e. V.
Erwin-Kern-Straße 1–3
79252 Stegen
Email: mail@sozialwerk.eu
www.sozialwerk.eu