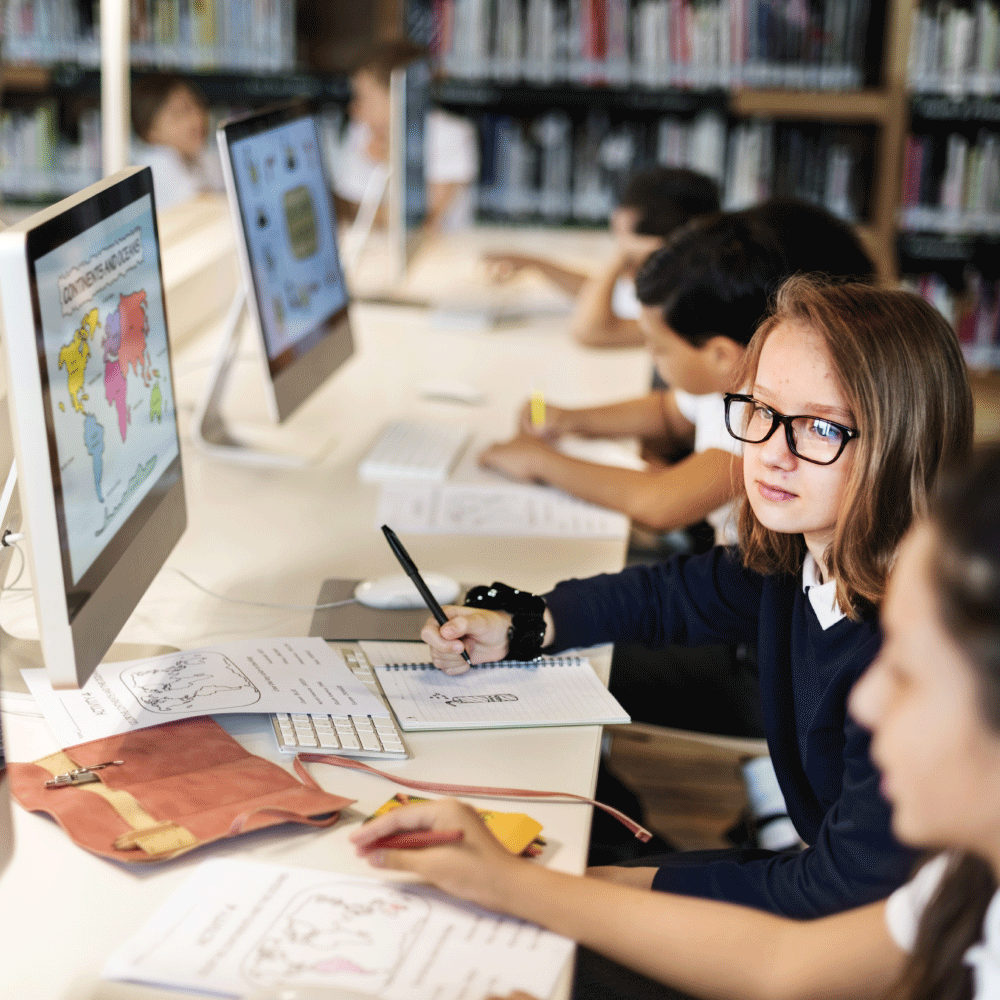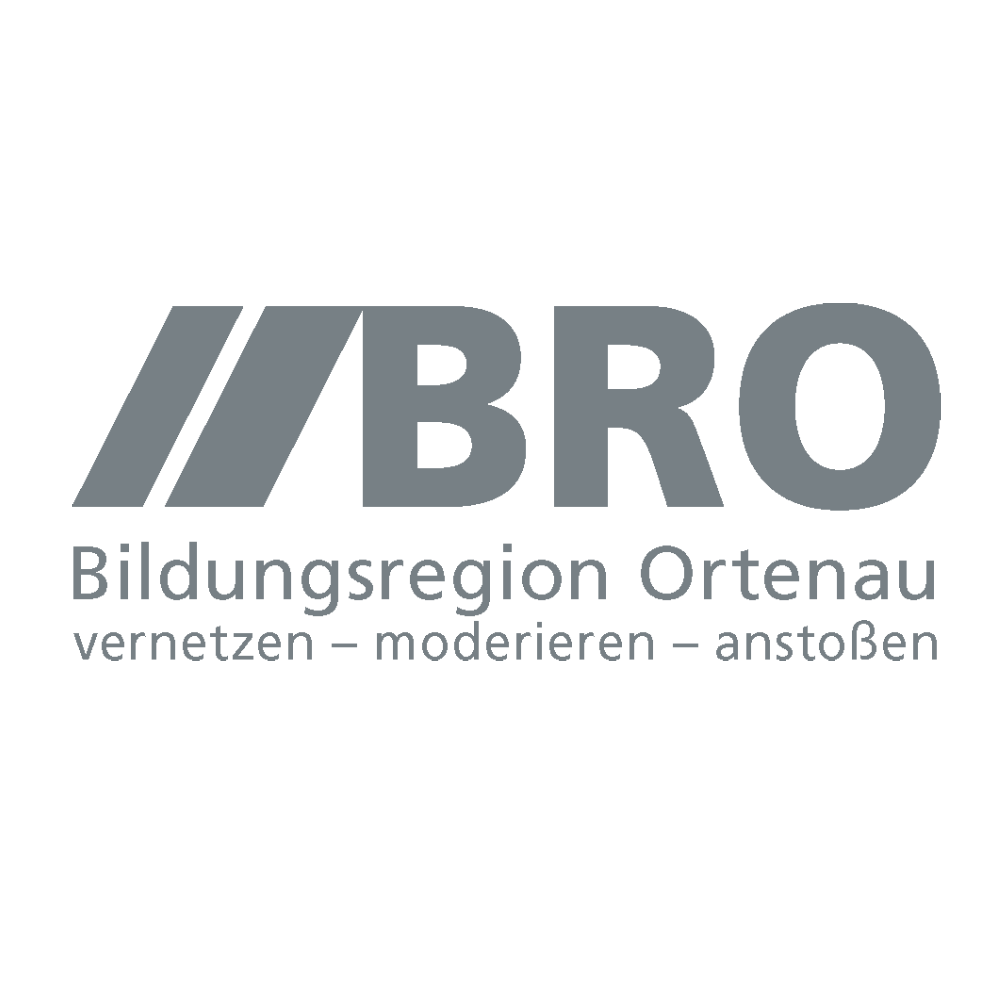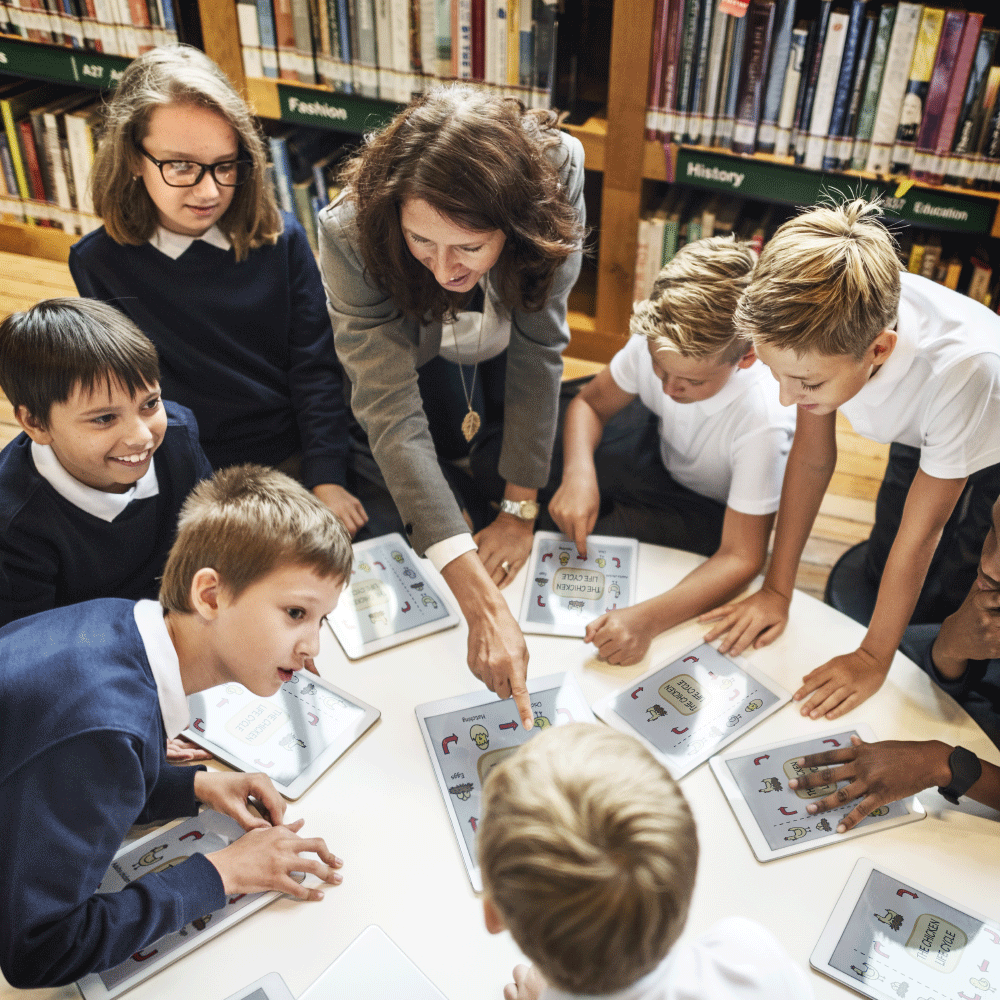 Project initiator:
Bildungsregion Ortenau e.V.
The organisation "Bildungsregion Ortenau e.V." (BRO) [Educational Region of Ortenau Association] offers its members and cooperating educational players a platform for networking, interaction and development of innovative projects and plans in the region. It takes a participatory approach whose success has been proven in networking education partners and facilitation of educational processes.
"Digital Leadership" is a pilot project of the organisation that is set to run for one year in the rural Ortenau district. The project qualifies head teachers and their teams for the school development processes that take place in the context of digitization. It also supports implementation of these processes during further training lasting one year.
Topics covered are: Cultural transformation, digital maturity, development of teaching using digital media, equipment and support, formation of networks, including with partners outside of school, process and strategy development. Regional coordination across different types of schools is especially significant here. For that reason, community authorities and regional educational players are involved from the outset.
Project description:
"Digital Leadership" offers four further training models on the topics: The role of head teachers in the transformation process taking into consideration ethical dimensions, media didactics, communication platforms and learning management systems, and digitization in regional educational landscapes.
Participants are head teachers and teachers, as well as members from local government and businesses.
In regional associations consisting of schools, education authorities and education partners, we design learning environments that give children and young people the opportunity to make their way competently and autonomously in a world characterised by digitization, to enable them to play a part in shaping it, and not leave anybody behind.
Project aims:
Educational institutions and businesses cooperate in an intelligent and networked manner that enables them to prepare young people as well as possible for the challenges of the digital knowledge society. The course participants are given the necessary framework to reflect upon the influence of digitization on lifestyle and school. Teachers receive guidance and support for further development of schools so that equal opportunities and social participation are still guaranteed, even in times of rapid cultural change as a result of digitization. Educational concepts are developed that make use of the opportunity for personalised learning.
Last but not least, the participating schools form "Learning Communities", places for other schools to shadow and learn. Together with education partners from outside school and local governments, realistic learning environments are developed, and an infrastructure established that guarantees technical support across communities.
Project location:
Ortenaukreis, Baden-Württemberg
Project start:
Oktober 2018
Project target group(s):
Head teachers and teams from all types of schools and counselling and education centres for pupils with special educational needs in Bildungsregion Ortenau, as well as representatives from local governments and business.
Aim of the funding:
NEUMAYER STIFTUNG would like its commitment to contribute to sustainably enhancing educational paths from kindergarten into adulthood. The aim is therefore to sustainably improve the structures in the region's educational institutions. The supporting association Bildungsregion Ortenau is one of the foundation's long-term partners, and funding of new projects is therefore built on a pre-existing basis.
Type of funding:
On-going consultation during set-up of the pilot project and financing of course leaders and additional subject specialists.
Duration of funding:
2018; initially for one year (pilot phase)